Held every last sunday of July at PPA grounds, honoring patroness of Agusan River, St. Anne. This year, aside from the traditional baroto race in different category, Transpolympics was introduced to encouraged the transport sector in participating sport events. Kids also had their share of fun in the Laro ng lahi like bagol race, hullahoop race, lemonsito relay and many more.
Abayan festival marks the beginning of a weeklong merriment to last until August 2, in celebration of the 59th Adlaw Hong Butuan (charter day)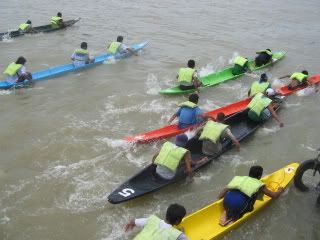 One of the highlights of Abayan Festival is the Baroto Race, people cheered. "Kadyawa, gau, kadyawa pa katsaong pag-gau ni-yo" motivating baroto contestants to make good with their rowing. Others were shouting: "kampay, kampay" to those who uses hands in rowing in other contest category.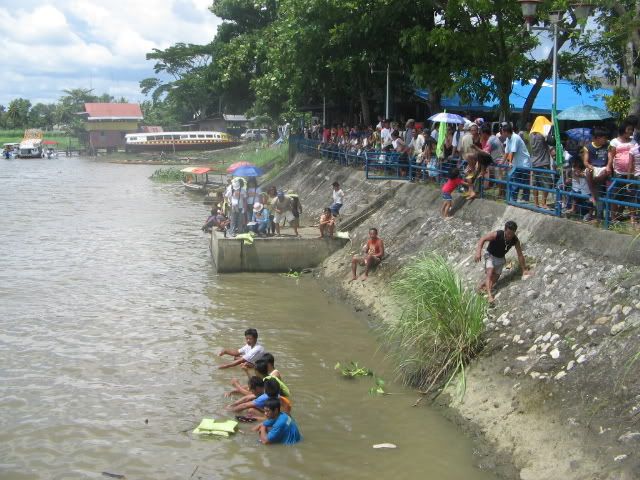 Expectators notwithstanding the heat of the sun, others had their way to stay cool while watching baroto race till noon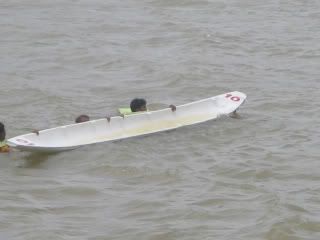 Others aren't lucky enough, still tried their best to keep up.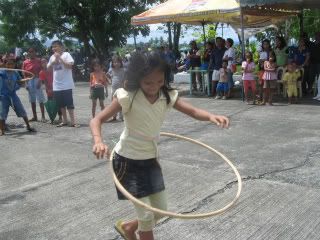 Kids do have their own fun during the Abayan Festival in the Laro ng Lahi games like the Hulahoop Race
Adding fun of the event is the Transpolympics, a basketball tournament for the transportation sector