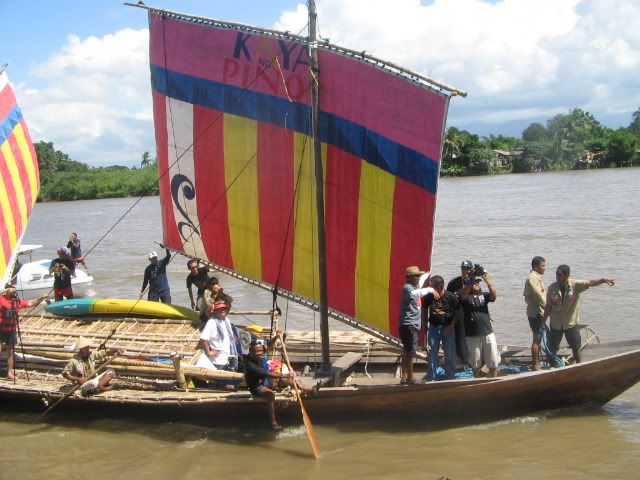 "She's coming, she's coming, i can see her now," the crowd cheers, waving, some were teary eyed, others says they have mixed emotions and could not describe what they feel the moment Diwata ng Lahi navigates Agusan River.
It was a big event for the Butuanons because Balangay finally is home.
After it sets sail on September 1, 2009 starting Manila with 35 stops sailing within Philippine waters and braving 8 typhoons Balangay Team headed by Art Valdez set foot to ancient kingdom Butuan at exactly 11:10am on November 28, 2009.