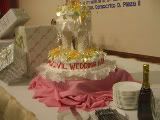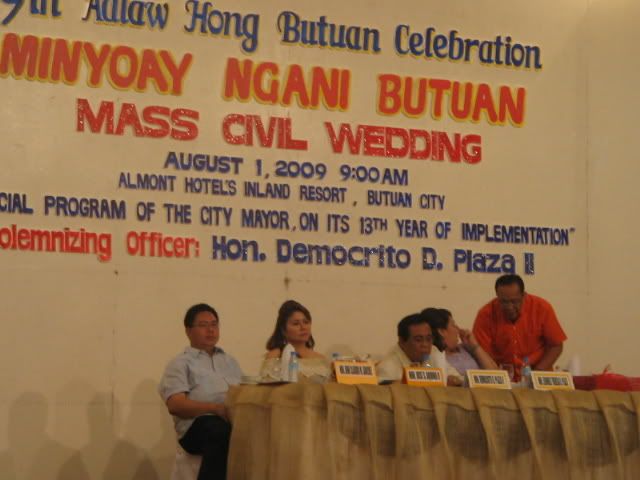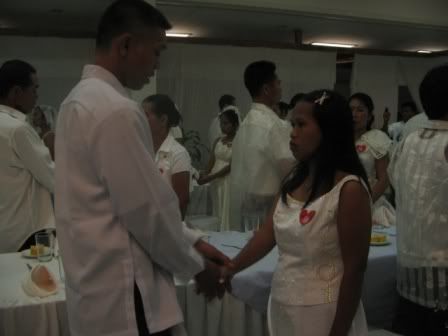 The city government of Butuan through the Local Civil Registry in celebration of the 59th Adlaw Hong Butuan held a mass civil wedding ceremony dubbed as "Minyoay Ngani Butuan" at Almont Inland Resort.
Mayor Democrito D. Plaza II solemnized the wedding ceremony to 70 couples living together for more than 5 years but never received the sacrament of matrimony due to financial reasons.
The project has been running for 13 years now and benefitted more or less 3,000 couples in 86 barangays.
City Civil Registry Chief Judith Alvizo was hands on during the entire ceremony making sure everything will be in perfect setting.
The city government has been holding the mass wedding during the Mayor's barangay visitation, but it was during the Adlaw Hong Butuan celebration that the City Civil Registry arranged a mass wedding in a special venue, gathering all the couples from different barangays who are 'mansibados' to form part in one of the highlights of the celebration.
The "Minyoay Ngani Butuan" purposely aims to solemnize marriage among couples in the city who cannot spend for a wedding ceremony and reception.
After the ceremony, the newlyweds shared a cake and red wine in a single glass for them to experience the traditional wedding ceremony.
To celebrate the occasion, Congressman Jose Aquino II represented by his wife Salome gifted every passionately kissing couple with cash money while Mayor Plaza and wife Daisy gave them a mug.